Jeff Woods Radio
records & rockstars podcast
Two music freaks, including host Jeff Woods from his Wild Woods Blue Studio in Blue Mountain Ontario, and guitarist/singer/songwriter Nelson Sobral from Toronto, chat and playback 3 of Nelson's songs, including the March 2021 single "Pendulum" (14:14​), plus "The Light" (20:38​) and "Yours and Mine" ( 37:17​). Topics include: Beatles, Rolling Stones, Exile On Main Street, mixed martial arts, Jeff Healey, George Harrison, The Band, and more.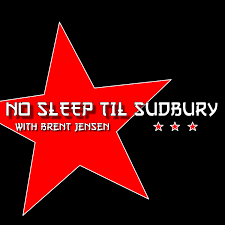 NSTS Episode 204 - Singer Nelson Sobral
Add a subheading
Longtime NSTS listeners know that I love speaking with up-and-coming musical talent on the show. And I anticipate that country singer songwriter Nelson Sobral will be a well-known name fairly soon.   
Nelson's imaginative with the instrumentation he utilizes in his country-inflected material, a nod to his sophisticated musical tastes - something he credits to his mother. We talk Crowes, Otis Redding, The Ronettes, Howling Wolf....and we see things very, very similarly. 
Sobral's playlist (available in Spotify):
The Ronettes – Be My Baby
The Black Crowes – Sting Me
Willie Nelson – Can I Sleep in Your Arms
Otis Redding – I Love You More Than Words Can Say
Howlin' Wolf – 300 lbs of Joy
New outlaw radio
SHINING A NEON LIGHT ON NELSON SOBRAL
Singer-songwriter Nelson Sobral is an artist that defies genre all together. In a world where, at the end of the year, our Spotify account likes to let us know what genre's we love, what musical boxes our tastes fall into, Nelson Sobral is an artist that challenges the compartmentalization of our musical tastes. With flashes of Americana, Soul, Country, Blues and Rock 'n Roll, Sobral is delivering music that, time and time again, is hard to put into a single box but is definitely going to get your toe tapping and keep you coming back for more.
The Pandemy Show
Musical Snack: Pandemy Relationship Pendulum– Nelson Sobral Toronto, Ontario 03/20/21
G-day and welcome to the Pandemy Show. Thanks for joining us as we unite humanity through stories of hope, connection, and community in the face of the global pandemy. We are all in this together, and we're glad you're here together with us. Thanks for taking a moment to like and subscribe and follow the Pandemy Show on social media.  Dave transcends time and space to talk with Nelson Sobral about his new songs, Pendulum, about relationships that aren't good for us. Dave has been watching Nelson Friday's @ 6pm on his livestream.  A relaxing way to end a hard pandemy work week with some medicinal music.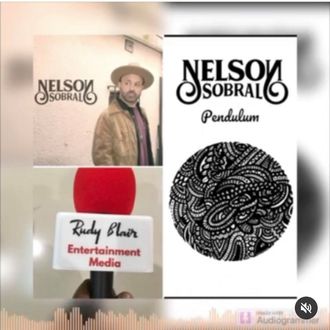 Rudy Blair Media
Interview with Toronto based Indie artist 'Nelson Sobral' on new single "Pendulum"
The Toronto 'Godfather of Indie music' "Nelson Sobral" https://nelsonsobralmusic.com has released a new single about "the kind of back and forth relationship that we've all been a part of, but just can't seem to get out of."  Rudy Blair Entertainment Media  rudyblairmedia.com  speaks with the Country, Soul, Blues, and Rock'N'Roll singer/songwriter about how he's been dealing with the Covid 19-pandemic, his growing family, the evolution of his music, his weekly Friday live stream show, if there will be upcoming live virtual performances and other new music releases and the story behind his new single  "Pendulum"   https://tinyurl.com/vdzuhzx6  .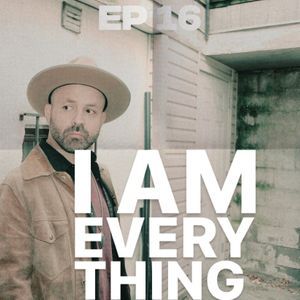 IAMEVERYTHING Podcast
Ep 17: Namaste (Ft Nelson Sobral)
We talk his music inspirations, his veganism and what started it, his music of course, and also the current covid business crash.
This or that - video interview
June 18, 2020
Nelson Sobral joined us recently for our first ever socially distanced "This or That" interview! We chat about classic rock, arguments on Facebook, and Rambo's anger – then Nelson turns the tables on us.