Jeff Woods Radio
records & rockstars podcast
Two music freaks, including host Jeff Woods from his Wild Woods Blue Studio in Blue Mountain Ontario, and guitarist/singer/songwriter Nelson Sobral from Toronto, chat and playback 3 of Nelson's songs, including the March 2021 single "Pendulum" (14:14​), plus "The Light" (20:38​) and "Yours and Mine" ( 37:17​). Topics include: Beatles, Rolling Stones, Exile On Main Street, mixed martial arts, Jeff Healey, George Harrison, The Band, and more.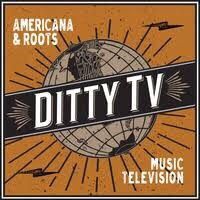 Ditty TV
Video Debut for "In The Middle Of The Night"
the premier video channel for Anericana & Roots music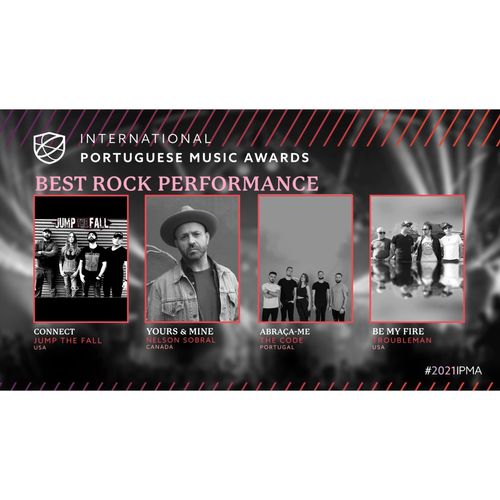 2021 International Portuguese Music Awards - Nominee
Best Rock Performance
The International Portuguese Music Awards (IPMA), recognizes outstanding achievement in the music industry by international artists of Portuguese ancestry.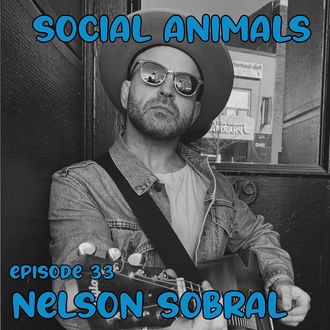 Social Animals Podcast
Episode 33
A podcast dealing with friendships and their effects on our lives.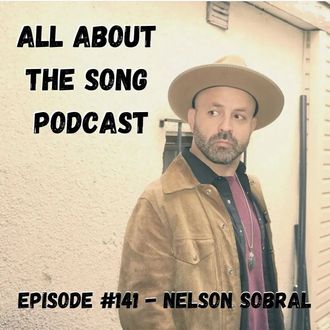 All About The Song Podcast
Episode #141
talking with Michael McDonnell about the new single "In The Middle Of The Night"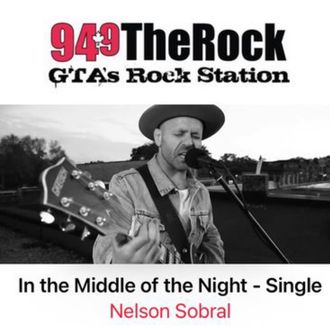 Radio Play
94.9 The Rock
Had the honour of "In The Middle Of The Night" being played on the Lee Eckley show on 94.9 The Rock (Sat.Sept.25 & Sun.Sept.26)
Americana UK
UK Video Debut for "In The Middle Of The Night"
"Here's a song from Nelson Sobral that will lift you up, lighten your mood and make you want to move.  The Toronto singer-songwriter and his band are in fine form and it's a delight to see them absorbed in the music and just having fun.  That enjoyment is refreshing and  infectious, translating directly to those who listen and watch.  In challenging and uncertain times, upbeat songs that are full of joy are very welcome.  Sobral's vocal performance is excellent and, also notable, the guitar soars and the horns sound glorious.  Sobral's blend of country, rhythm and blues and rock certainly captures your attention and gets you out of your seat."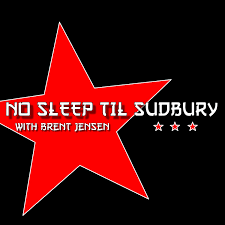 No Sleep Til Sudbury Podcast
NSTS Episode 204 - Singer Nelson Sobral
Longtime NSTS listeners know that I love speaking with up-and-coming musical talent on the show. And I anticipate that country singer songwriter Nelson Sobral will be a well-known name fairly soon.   
Nelson's imaginative with the instrumentation he utilizes in his country-inflected material, a nod to his sophisticated musical tastes - something he credits to his mother. We talk Crowes, Otis Redding, The Ronettes, Howling Wolf....and we see things very, very similarly. 
Sobral's playlist (available in Spotify):
The Ronettes – Be My Baby
The Black Crowes – Sting Me
Willie Nelson – Can I Sleep in Your Arms
Otis Redding – I Love You More Than Words Can Say
Howlin' Wolf – 300 lbs of Joy
New outlaw radio
SHINING A NEON LIGHT ON NELSON SOBRAL
Singer-songwriter Nelson Sobral is an artist that defies genre all together. In a world where, at the end of the year, our Spotify account likes to let us know what genre's we love, what musical boxes our tastes fall into, Nelson Sobral is an artist that challenges the compartmentalization of our musical tastes. With flashes of Americana, Soul, Country, Blues and Rock 'n Roll, Sobral is delivering music that, time and time again, is hard to put into a single box but is definitely going to get your toe tapping and keep you coming back for more.